Hello all.
Just did a manual Diaspora install, everything appears to be working fine except the webpage doesn't load. On checking the Diaspora public folder it appears to be missing some web files.
Have i missed something during the complication on install?
Please see my attached image of the directory.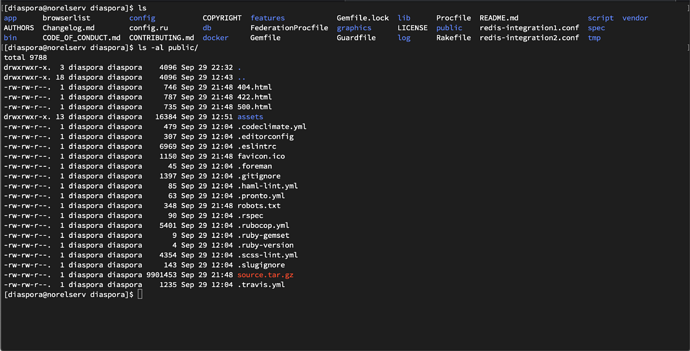 Any help i can get would be greatly appreciated. Thanks.