Hello,
I have install diapora easyshare 0.16.1
But, i have a problem.
I select text, and i make a right click. I click on share this content.
And when i click on "send", i have a error message "authentification failed".
But,i check and i'm log in diapora easyshare…
It's the correct domain, login and password…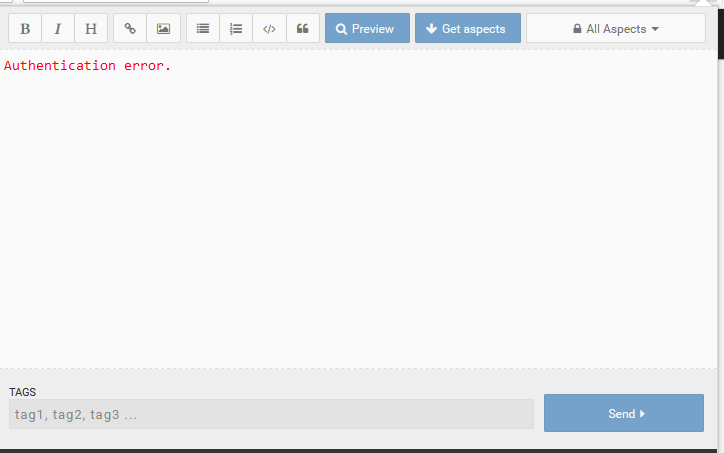 Can you help me please ?